Charity is at the heart of Flowers for Dreams. Our business has always been a force for good and now our new nonprofit foundation will be its force multiplier. Our Foundation donates to amazing charities in the communities we serve.
Visit The Foundation >
1/4 Of Profits
We are donating 1/4 of all our net profits, a minimum of 2.5% of our gross sales, to The Flowers for Dreams Foundation.
Scaled Impact
We are expanding across the Midwest to touch more lives, fund more local causes, and serve even more communities in need.
Bigger Grants
We're now serving causes over seasons & years, rather than days & months. As a result, each charity will receive larger contributions.
Donated to 100+ Amazing Local Charities
Women & Girls
The future is female. Our investments should reflect that. Unfortunately today, there is a lack of gender equity in education, nonprofit funding, and the arts from a young age. This holiday season, the foundation will be funding 3 neighborhood nonprofits empowering young women & girls in need.
Click A Charity To Learn More
At Flowers for Dreams, we believe in lifting every voice. That's why our community has a say in selecting the causes.
We're forming a Donation Advisory Committee to bring together employees, nonprofit leaders, community stakeholders, and loyal customers to recommend amazing charities for the Foundation to support next.
Meet Our Charities

Chicago

Milwaukee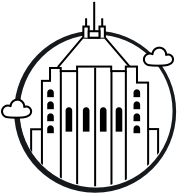 Detroit
Click on any charity below to see how much we donated.
2021
2020
2019
2018
2017
2016
Enter your email to receive foundation updates.